BTS – BUILD-TO-SUIT AND DESIGN&BUILD

BTS MANAGEMENT PROJECT [build-to- suit]
When carrying out BTS project we focus on individual demands and goal which investor wishes to achieve regarding location, area or facilities function.
We coordinate the whole process of an investment with constant supervision and precise preparation of the infrastructure. We offer advisory in matter of changes and extra needs to maximum use of the area and to fit to technical conditions of the business and to the pre-set goals.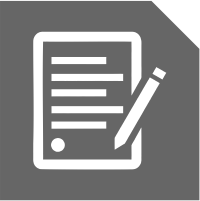 BUILDING OBJECTS PERFECTLY 'TAILORED' IS A PROCESS VERY MUCH OPTIMIZED IN TIME AND ADAPTED TO THE CHARACTER
OF THE PROJECT AND PREFERENCES OF INVESTOR.

WHAT BTS SYSTEM GIVES:

SUITABLE LOCALISATION RESPONDING TO ALL CRITERIA OF THE INVESTMENT
SAVING COSTS OF THE INVESTMENT AND EXPLOITATION
ADVISING IN OPTIMIZATION OF THE LOGISTICS
SOLUTIONS SPECIFICALLY FITTED TO OUR CLIENT'S FIELD OF BUSINESS

DESIGN&BUILD PROJECT MANAGEMENT
Realisation of an investment in a Design&Build formula limits the need of engagement of investor.  We take care of verifying and approving the construction, obtaining all of the required approvals and coordinate the work of many different parties involved.
Carrying out the project and its finalization take place in the shortest possible time. Thanks to the full coordination of work we can avoid many mistakes both at the stage of a design and the stage of realization.  All of the formalities including creating the schedule and setting up the budget we establish directly with investor.
Budgets set up by us within the Design&Build are much more detailed and suited for the project than financial estimates prepared by different contractors.
WHAT DOES DESIGN AND BUILD OFFER:
MINIMISATION OF THE RISK ASSOCIATED WITH MAKING A DESIGN AND WITH INVESTOR'S CLAIMS DUE TO INVALID, INCOMPETENT OR CONTAINING NOT OPTIMAL SOLUTIONS DOCUMENTATIONS.

POSSIBILITY OF IMPLEMENTING ALREADY VERIFIED INNOVATIVE CONSTRUCTION INSTALLATION SOLUTIONS REDUCING FOR EXAMPLE THE COSTS OF INVESTMENT.