Uniblok – General Contractor

Who are we?
We are a construction enterprise specializing in industrial and commercial building.
Based on our experience and qualified team, it is for the last 10 years that we have been accomplishing the most ambitious and laborious projects adequate to the highest standards and the newest technologies.
Quality and punctuality of our work is the key element in the process of building a highly valued brand among construction services, a brand created by UNIBLOK company.
What are we best in?
The field we are the best at covers all stages of work beginning with the design through executing and monitoring construction till the moment of acceptance by the investor.
Główne obszary naszej działalności to obiekty przemysłowe: hale i budynki magazynowe, produkcyjne, logistyczne. Specjalizujemy się w popularnym systemie zarządzania projektem BTS oraz Design&Build, w którym Inwestor decyduje o każdym aspekcie projektu, począwszy od lokalizacji po niestandardowe rozwiązania architektoniczne.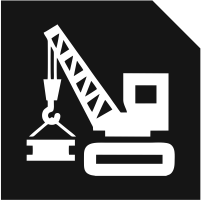 CARRYING OUT CONSTRUCTION WORK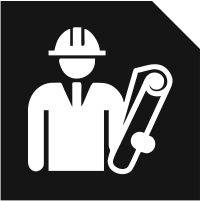 MANAGING PROJECTS USING BTS AND D&B SYSTEMS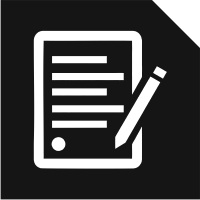 SUPERVISION AND PROJECT DESIGN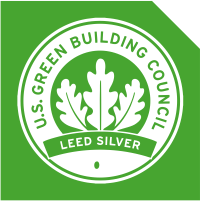 LEED CERTIFICATION
Industrial building of XXI century.
By observing the construction market and changing industrial building trends we implement not only the newest technologies but we also offer ecological quality relying on the system of balanced building with Leed Certification. Thanks to such solutions an investment brings not only economic benefits during the time of erecting building but also in exploiting process. Gas, electric energy, heating, water and sewage expenses are truly at a much lower cost thanks to that.
Meet us
Investments from Mr Szymon Gnacek's portfolio
Project: A modern 6-floor office building with an area of commerce with the exterior infrastructure. Equipped with energy saving solutions with LEED certification.
Location: Wrocław, Poland.
Total surface area: 70 000 m2
Total value: 275 000 000 PLN
Project: A compound of a modern logistic halls in Wroclaw, realized in three stages.
Location: Wrocław, Poland.
Total surface area: 25 200 m2
Total value: 33 000 000 PLN
Project: A Shopping centre near Opole which is a place fully adjusted for disabled people, with no architectural barriers. It includes also special, deliberately separated, zones.
Situated in: Opole, Poland.
Total surface area: 36 000 m2
Total value: 120 000 000 PLN
Robert Olej graduated from the Faculty of  Construction Engineering in Wroclaw University of Technology, where, in 2006, he got master's degree , with specialisation in Management. He proceeded in his studies in Warsaw (Project Management in Warsaw School of Economics). Due to the substantial knowledge gained at various universities his career development took place under the supervision of the best specialists.
His professional career began in 2006, under the tutelage of one of the most influential professionals in this industry, having spent years taking part in construction of many prestigious buildings in Poland, Europe and USA.
The experience he gained, together with many acquaintances and impressing knowledge of the market guarantee successful cooperation and a possibility to realize investments of the highest quality.
Selected projects, realized with Mr Robert Olej's engagement:
Project: Office campus- one of the most modern buildings in the world, of an extraordinary shape and enormous floor area
Location: 

Cupertino, California, U.S.



Total surface area: around 280 000 m2

Total value: $ 4 200 000 000
Project: Optimised in all respects of the area and accessibility of daylight, green office building in Wroclaw with LEED Certification.
Location: Wrocław, Poland.

Total surface area: 11 000 m2
Total value: 22 500 000 PLN
Project: High quality, modern and functional building, 14floor, 2 underground levels.
Location: Wrocław, Poland.
Total surface area 24 000 m2

Total value: 137 200 000 PLN